Fort Lauderdale AC Services - Fort Lauderdale, FL - 954-317-0218
Centuries ago, if someone told you that there'd be a manmade machine that can impart your home a wintery feel while its blazing hot outside, you probably would have dismissed the idea. But today, air conditioners are very much a reality - a reality that has become so ingrained in our lives, that we rarely dwell on how incredible this feat of engineering trulyk is. From the bulky window ACs of yesteryears, modern systems have evolved to be sleek, sophisticated and smart. In fact, there are air conditioners that can be operated via a smartphone so you can switch it on in transit and come home to its cool comfort. With the technology's evolution, it's equally important for AC service companies to keep pace with the dramatic changes in the industry and render superior solutions – and that's what we at Fort Lauderdale AC Services do.
In sync with the times: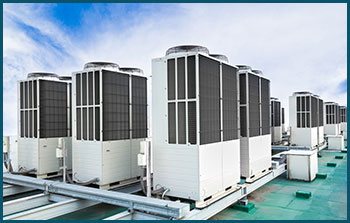 Have you ever called upon a technician in Fort Lauderdale, FL area to take a look at your malfunctioning AC only to discover that they've no idea how it works, and ask you to call 'someone else'? Well, when you call us on 954-317-0218, there's no question of that! Unlike others, we're not stuck in the past; rather we focus on upgrading our knowledge at every step by conducting workshops and training sessions for our technicians. While we can still fix/install a conventional window AC, we can also help you with setting up a state-of-the-art modern ductless split system. We're always one step ahead of the evolution!
We're the #1 choice for:
Residential clients:
No one would want to come home to a non-operational AC. Because we know just how much it means to you, we do everything it takes to keep your air conditioner running in prime condition. We assist you in picking the right AC, carry out the installation, provide solutions to improve efficiency, go the extra mile to improve your indoor air quality, fix it when things go wrong and provide a viable maintenance plan. We're all you need for your residential AC service needs!
Commercial clients:
For your business to run smoothly, you need to ensure that you make the workplace as comfortable as it can get for your employees. One AC breakdown has the power to bring all your business operations to a standstill. But don't worry, because the region's leading AC servicemen are just around the corner to help you. Whether you need to layout a massive central air conditioner or need repairs on an emergency basis, you can count on us to deliver what your business needs, whenever you need it.
Why everyone loves Fort Lauderdale AC Services?
We provide the best advice
Most firms have tie-ups with a handful of companies, and when you ask them to suggest a good air conditioner; they're likely to push you towards buying from a specific brand, even if there's something better on offer. We don't do that! We're known for providing unbiased, impartial recommendations and the best advice you can possibly get. It's why most of our customers have been with us for over 20 years.
We're sticklers for good customer service
We're not driven into this job in a bid to make some money, rather we have a passion for what we do, and that's one of the reasons why our customers love us. To ensure Fort Lauderdale AC Services is the best there is, we start by respecting the scheduled appointment times, by reaching right on time or well ahead of it. To top it off, we go the extra mile to make sure we do the job right the first time, ensuring superior workmanship.
We're affordable
Yes, just about everyone seems to say the same, but when the bills actually come, you discover that the service is not remotely 'affordable'. However, with us, it's completely different. We mean what we say and live up to our customer expectations. Charging base rates across our full service spectrum, we are completely transparent and upfront about our prices, making us the right choice for clients who're looking for reliable AC services.
Don't look elsewhere in Fort Lauderdale, FL area for AC services! Get the best by dialing 954-317-0218!