Fort Lauderdale AC Services - Commercial HVAC System
We know exactly what goes into running and maintaining a successful business venture, running a massive network of workshops ourselves. Busy as you may be with other mission-critical endeavors, you cannot really afford to let the seemingly smaller things slip through. Your venue, your workforce, your technological infrastructure – surely there's nothing more important than this, right? Wrong! We, at Fort Lauderdale AC Services, especially believe that overlooking your commercial HVAC system can be one of the biggest mistakes you can possibly make and could cost you dearly. Being a proactive AC services firm, we've left no stone unturned in highlighting the importance of quality services and delivering the same to the clients in Fort Lauderdale, FL area. One call to 954-317-0218 will put you in reach of the best services in the area.
What an AC means to your business?
Surely, there are things far more important than the commercial HVAC system, so why even bother? We'll tell you why!
Productivity loss: Imagine it's a hot sunny day, and suddenly, you realize that the AC isn't working. It's stiflingly hot inside, and the work that's overdue now lies undone. No one would be able to get any work done under such conditions, dealing a massive blow to your productivity.
High energy bills: Considering the tremendous amount of power air conditioners consume, especially to cool an entire office, your energy bills are not likely to come easy. But get the wrong HVAC unit installed in the wrong manner, and you'll find higher-than-normal bills that could set you back by a significant sum
Expensive repairs: A subpar HVAC system would only mean one thing: you run into frequent repairs, as such, have to chip in for expensive repairs for time to time. Add to that, regular maintenance costs, and the entire set up ends up costing you a fortune.
Sidelining your commercial HVAC system can be detrimental in more ways that what we've highlighted, proving just how important these systems are and why they should be on your priority list.
Choose the right HVAC service:
Most business owners simply ignore the finer aspects only to discover it adding up on costs at a later point of time. Don't believe us? Your air conditioning is one of the best examples. In a bid to save costs, most commercial property owners hand over the contracts to the cheapest bid they get, only to realize the shoddy service later. Most of these contracts have a lock-in period, and while the prices are polished to seem reasonable, there's a lot of foulplay at work. Some install an under-efficient system others replace parts for no reason at all, while a few recommend unnecessary repairs and charge your company a lengthy bill from time to time. Steer clear from it all and choose the right commercial HVAC service – choose Fort Lauderdale AC Services.
Why we're the best AC service partner?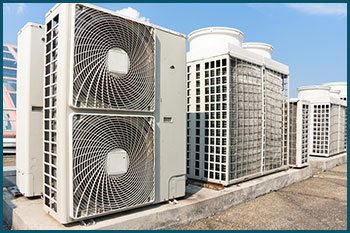 Comprehensive service: You don't have to knock on the doors of multiple service providers to get the service you need. With us, you get:
AC consultation
Installation of new systems
Repairs on all AC types
Ductwork design and layout
Contractual maintenance plans
Indoor air quality improvement
Quality-oriented service: You won't find us cutting corners and compromising on quality to make a quick buck. Rather, we aim to serve complete value for money by ensuring top-notch quality.
24-hour service:Need an AC system installed in the middle of the night to avoid disruption in business? We work round-the-clock in Fort Lauderdale, FL area and can handle it.
Background-checked technicians: All our AC servicemen are handpicked, background-checked and bound to a strict code of ethics. So, trust us to keep your confidential information, confidential!
Affordability:Running a business in itself is an expensive endeavor, and commercial HVAC services only add to the burden – but not with us! We provide best-in-the-industry prices!
Say yes to the commercial HVAC service expert, say yes to Fort Lauderdale AC Services! Talk to us on 954-317-0218 today!