Fort Lauderdale
Once a small farming community, in a span of a mere hundred years, Fort Lauderdale went on to become the center of trade, tourism and commerce. It derives its name from forts that were built during the Second Seminole war, and has a rich history that narrates how the city came into being. Long after the forts were abandoned and the chaos had settled down, there arose from the ashes a city that soon transformed into a pinnacle of excellence. Today, Fort Lauderdale, is a place that stands as a testament to modern-day transformation, telling a tale of how a sparsely-populated region went on to become the the county seat of Broward County. At the forefront of the development was an unlikely leader, a manmade entity that transformed the course of the city's history for good – air conditioners.
How ACs facilitated change?
For the most part, weather in Fort Lauderdale is pleasant. The sun shines bright, the cool breeze ruffles your hair and the vibrant colors of nature paint a vivid masterpiece that soothes your senses. Yet, when May comes and progressed into June, the summers start to wear you down. You sweat, feel uncomfortable and stuffy and shut yourself indoors – and that's even worse. With spacious corridors and high roofs being wiped out of existence, building architecture took a turn for the worse to accommodate more people, and it made the summers unbearably hot. Thankfully, in the 1950s air conditioners were introduced and Fort Lauderdale, and the rest of the Florida, soon brought these machines into their homes. If not for ACs, it's highly unlikely that the city experienced the growth spurt that it did.
Caring for your air conditioners:
Needless to say, the AC industry is now experiencing a boom, and there are companies out there who're keen on exploiting gullible customers. It won't be a surprise if you find a local technician suggesting a replacement within 5 years of purchasing a unit or asking you to pay up heavy costs for a repair. As a resident of Fort Lauderdale, you may be left no choice but to give in to these demands, otherwise, you know that you've got to get through the brutal summers without an AC. But there is a choice – and that's Fort Lauderdale AC Services! We don't upsell, quote high prices, provide dishonest opinions and attempt to extort money from our clients. Serving the community for two decades now, you can trust for honest and reliable AC service.
You can call upon us for: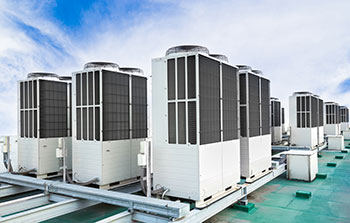 Installing new AC units
Replacing old ACs
Maintenance
Repairs and fixes
Air quality improvement
Duct layout
Refrigerant refill
And more
You can avail our services by dialing 954-317-0218 in:
33301