Fort Lauderdale AC Services - Residential AC Service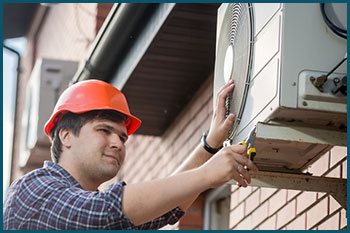 Your air conditioner is your most precious asset! If you think not, think again! With the mercury levels hitting a peak during summers, can you imagine surviving the heat without an AC to keep you cool? Impossible, right? However, despite their prominence in our lives, we treat them with indifference. From installing a random AC recommended by a colleague to skipping on maintenance checks to subjecting it to rigorous use, we do it all wrong, and yet expect it to work flawlessly. We wish it did, but unfortunately, air conditioners, like every other manmade appliance, have its own shortcomings and are bound to fail or throw up unwarranted trouble at times. That's why, along with a good AC, you also need a good residential AC service in Fort Lauderdale, FL area, that will lend you the right solutions, so that your home's comfort is retained at all times.
Fort Lauderdale AC Services is a leading air conditioning expert offering solutions across the entire spectrum, ranging from onsite consultation to help you choose the right AC to regular upkeep of the system. Our commitment to excellence and outstanding service delivery makes us the #1 choice for hundreds of residential property owners, who call us on 954-317-0218 for all things pertaining to air conditioners.
Why you need to be careful about whom you hire?
The services can only be as good as the people delivering them. That's why; it's advisable to not get swayed by the allure of availing services at dead-cheap prices from the newbies in the market. Here are some reasons why it's not advisable to take AC services lightly:
Improper installation:An inexperienced technician may lack the insight needed to get the system installed. While your AC may work, it may not work to its full capacity, and consume more power.
No timeliness:When your AC breaks down and you're in dire need to get it running back again, hiring the wrong service would mean you don't get services delivered when you want them to be.
Overcharges:Sometimes, technicians exploit small windows of opportunity to overcharge customers and even suggest unwarranted repairs, and replacements.
Criminal in disguise:For all you know, the stranger you're letting into your home could make away with your valuables or steal parts from your air conditioner.
Lack of proficiency: An expert will be able to arrive at a viable solution and execute the same, whereas an amateur may find himself struggling to cope with the task, thus doing a really bad job at it.
Hire the right people from Fort Lauderdale AC Services:
When you come to us, seeking air conditioning solutions, that's the point where you abandon all your worries and take the first step towards ensuring seamless comfort, at all times. Because we care, we go the extra mile to show us exactly what our customers mean to us. Right from carefully hiring the right technicians for the job, subjecting them to in-depth background checks to setting up cutting-edge infrastructure to ensure efficiency at work, we've done it all.
Our code of ethics and passion for the job reflects in every member who wears our company's badge with pride. Unlike others, we won't make false promises, upsell goods, or overcharge customers, because we believe that 'customer is king' and we make sure we treat them as such!
We can:
Fix what's broken:We're known for AC repair solutions. So, before you decide on replacing the unit, show it to us, because we can definitely fix it.
Install a new AC: Getting a new air conditioner installed by a professional makes a world of difference to how it operates. Do it right the first time, by calling Fort Lauderdale AC Services!
Consultation: Baffled with the array of choices? Ask our experts which air conditioner will work the best for your home.
Maintenance: You no longer have to spend an absurd amount on maintenance. Get cost-effective solutions by entering into a maintenance contract with us!
Rope in the best residential AC service in Fort Lauderdale, FL by dialing 954-317-0218!