Fort Lauderdale AC Services - New AC Installation
Nearly every home, every business center and just about every place in Fort Lauderdale, FL area, has an air conditioning system installed. There is no denying the fact that a good AC system plays a powerful role in your pursuit for comfortable living, especially during the hot summer months when the temperatures reach their zenith. However, the fact is that despite the tremendous amounts of benefits it entails, it will do you little good if you fail to get it installed with the help of a trained, qualified professional. All you need to do is dial 954-317-0218 and you'll find the right technicians at Fort Lauderdale AC Services.
3-steps to successful AC installation:
Step 1: Never rush into making a choice:
The world was a lot simpler perhaps a few decades ago when your choices in air conditioners were very limited, but today, you've got everything you can possibly imagine. Right from the conventional window models to ultra-modern smart split systems that adjust the thermostat automatically, the industry has experienced a massive shift. Finding the right AC is now a tumultuous task, and it's definitely not a decision you can make overnight after reading a couple of online reviews or at the suggestion of a friend. Call in a professional to assess your requirements and suggest the right type of AC.
Types of ACs to choose from: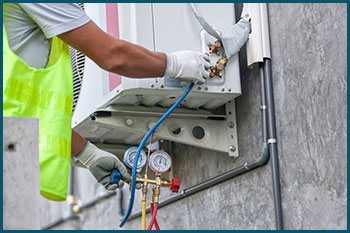 Window AC
Split air conditioners
Ductless mini-split systems
Centralized ACs
Hybrid air conditioners
Geothermal heating/cooling systems
Portable ACs
Step 2: Buy the best you possibly can
Buying an AC can be an expensive endeavor – one that can set you back by a significant sum. But it's an investment worth making! You will almost immediately end up regretting buying an AC solely based on its cost. Whether you're getting the cheapest model there is, or have splurged money on features that you simply don't need, you're in for disappointment either way. The key is to first know what your requirements are and not to make compromises. You also need to factor in brand value, warranties provided, energy efficiency parameters and life expectancy before you make a purchase. Remember, if there's something better for something extra, always go for it.
Some of the factors you need to consider include:
The SEER ratings
Tonnage
Humidity control
BTU output
24-hour timer
Quiet mode
Air purifiers
Heat pump mode
Warranty
Step 3: Get it installed by a professional
Even if you get the best AC there is, you won't be exploiting its complete potential unless you get it installed by a professional. Regardless of the model or make of the air conditioner, the installation process is far too complex to be carried out by an amateur or by yourself. A subpar installation will not just compromise your AC's performance but will also void any warranty claims if the manufacturer doesn't recognize the installation company. That's why, the final and most important step to successful air conditioning installation always involves finding the trained professionals for the job. Let Fort Lauderdale AC Services handle it for you.
You need to choose us because:
We're right on time
We charge feasible prices
We install ACs from nearly every top brand
We get it installed, the right way
We ensure maximum energy/operational efficiency
New AC installation is available 24/7
Our team comes prepared with all the tools needed
Swift turnaround times
Got a new AC that needs to be installed? Or perhaps you're looking for some help in picking an air conditioner? If you live in Fort Lauderdale, FL area, 954-317-0218 is the number you should call!