Fort Lauderdale AC Services - Broward County
Incredible as it might seem, Broward County was not in the least like what it is today. It was a swamp at one point of time and was deemed 'abominable' and 'uninhabitable'. It was when Napoleon Bonaparte Broward set foot on the place and saw potential here that things began to change. He set the wheels of transformation in motion and the result is there for all to see. Today, the place is a delightful mix of natural and manmade attractions. Its clear blue waters, white beaches and old world charm together with a pleasant climate have made it one of the most beautiful regions to live in.
WHAT WAS AND WHAT IS:
When the place was not so populated, the weather too was temperate. However, with rapid urbanization, several structures came up, and this has had an adverse impact on the climate of the region. Summers are now scorching hot and no longer bearable. The high humidity levels have made it even worse. Air conditioning is truly the savior in the region. While earlier it was the privilege of only the rich few, today the technical marvel has made its way into almost every home and office. It is simply unthinkable to live without ACs now, and most properties need to have their systems running 24/7, especially during the summer months.
As important air conditioning is in Broward County, having a reliable AC service company to contact in times of need is also equally crucial. Your AC is one of your prized investments and you wouldn't want untrained and inexperienced people to service it.Fort Lauderdale AC Services is the best known AC service company in the region for top class solutions and outstanding services. We have been working in the area for the past twenty years and have a wide client base of residential and commercial property owners.
WHY SHOULD YOU CHOOSE US?
It goes without saying that AC service companies abound in Broward County. So why should you prefer us over others? Here are some quick reasons.
We're the experts:It is our expertise in the field that makes us stand out. We have an excellent team of some of the best professionals on board. Every technician working with us is well trained and has extensive experience in all kinds of AC services. When you hire us, you can rest assured that your system is in capable hands.
We're on time: We are well aware of the extreme temperatures that the region faces, and understand how frustrating it can be to survive without AC even for a few hours. We therefore not only reach you within minutes of your calling us, but also work fast to complete the work with precision and accuracy.
We value integrity:We strongly believe that a business cannot survive without ethics and integrity. It is our dedication and commitment to the highest standards that have stood us in good stead and have made us the #1 AC service company in the region.
You get access to it all: We offer a comprehensive range of AC services. With us around, you no longer have to go to different service providers for your AC work. No matter what issue you may be facing with your machine, all you have to do is call us. We are the best one-stop shop for all your AC service needs.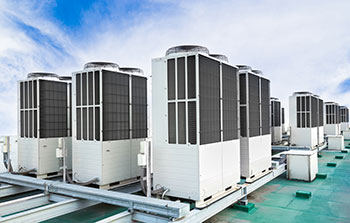 AC installation
Repairs services
Maintenance solutions
Indoor air quality improvement
Consultation on buying the right AC
AC replacement
Commercial AC services
Round-the-clock services
New construction AC installation
And more
Looking for reliable AC services in Broward County? Search no more! Dial us at 954-317-0218 now! We're available in the following cities:
Fort Lauderdale