Fort Lauderdale AC Services - Indoor Air Quality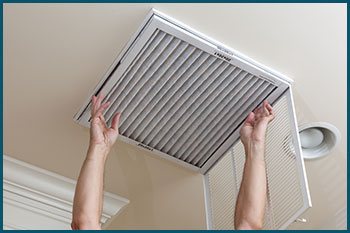 When you think of homely comfort, the first thing you think about is your air conditioner. This is completely natural, considering that you live in Fort Lauderdale, FL – an area known for its pleasant climate and also its swelteringly-hot summers. However, what you may be overlooking in your quest for ultimate comfort, has to be the quality of the air inside your property. Smoke, dust, pollen, bacteria, viruses, allergens, vapors – there's so much that can keep re-circulating in your home, creating an adverse impact on the health of you, your family members/employees.
Fort Lauderdale AC Services is here to change all that! We're the leading AC services company in the region, and are known for our remarkable service delivery served with precision, quality and affordability. With the aid of our indoor air quality specialists, who've helped thousands of commercial and residential clients breathe easy in their properties, you no longer have to worry about living in and breathing in contaminated air.
By taking control of your indoor air quality, here's what you can achieve:
Stay Healthier: You no longer will have to miss out on work due to the occasional illnesses because an improvement in your indoor air quality has a positive impact on your health.
Lower energy bills: Cleaner air allows your HVAC system to work more efficiently thereby lowering your energy bills and resulting in cost savings.
Protects investment: Improved air quality implies that your air conditioning system and components are protected from corrosion, microbes, dirt, dust etc, thus extending life.
How can I improve my air quality?
Now that you know how important maintaining optimum air quality indoors is, now comes the bigger question: how do you achieve it? The problem with maintaining proper indoor air quality is that there are just so many reasons for it and so much that can go wrong. From air borne pollutants stemming from pets or outdoors, to infiltration of bacteria, mold spores and viruses, there are just too many parameters you need to factor in.
Here are some of the measures you can take:
Ensure proper cleaning and regular air filter change of your AC system
Duct and vent cleaning by a professional is a must
Invest in a good air filtration system
Whole house air purifiers can eliminate those impurities and pollutants that the standard filtration system couldn't
Installing UV lights can kill microorganisms
Dehumidifiers/humidifiers enable you to take control of the humidity levels in the property.
Which system is right for me?
You can't pin point an exact system that will work for you as it is completely subjective to the particular needs of your home/office. As such, the best air purifier, or best dehumidifier suggested by a friend or colleague may not exactly work for you. At Fort Lauderdale AC Services, it's our job to keep your HVAC systems clean and hygienic, and it's also our job to help you find the perfect system for your place.
Why us? Because we know exactly what works and what doesn't! You don't want to end up investing in an over-expensive air filter, that ends up being too efficient for your AC system to interact with, nor do you want to install an inadequate air purifier that does only a half-baked job! If you don't want to invest in the wrong indoor air quality improvement measure, then you need to get in touch with us! We'll assess your property, recommend and implement solutions exactly as per your need.
It's time to start breathing easy, it's time you hired the indoor air quality improvement pros in Fort Lauderdale, FL area. Dial 954-317-0218 now!